Rose Bogosian's Recommendations
Client Review

BryAnna Meyer
Mount Pleasant, WI
We have had an incredible experience thus far with Gonnering. We moved from out of state and they were incredibly helpful with accommodations for a virtual a tour. They also made it incredibly easy to do the paperwork online. They were able to accommodate a move on outside of their normal office hours for us. They have been responsive and incredibly kind about our maintenance needs.
BryAnna Meyer
Bryanna - Welcome to Racine, Wisconsin. We hope your family enjoys everything our community has to offer. We are happy to part of making the move as smooth as possible. Thanks! Gonnering Realty | GPM-Team
---
Client Review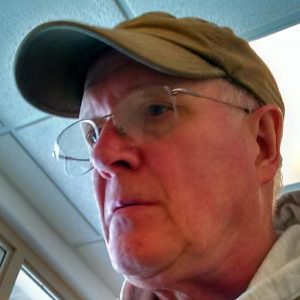 Gonnering Real Estate / Property Management is among the best real estate related firms with which I have worked. They have been quick to fix/replace items in disrepair while keeping such costs moderate. The staff of Gonnering's office often spend parts of evenings and weekends doing repairs and maintenance themselves (skillfully) rather than encumbering owners and/or renters with contracted costs. Another of their strengths is to prepare properties so they are essentially "move in ready" for buyers or renters.
---
Client Review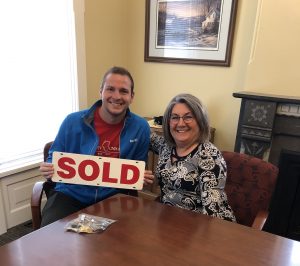 Adam Sargis
Mount Pleasant, WI
Rose's knowledge helped immensely as I was just moving to the area. She knows her stuff and can help anyone with real estate in the Kenosha Racine area! Adam Sargis
Adam, Thank you for the wonderful review. It has been my pleasure helping you with your real estate purchase. You have made a nice investment into your future. Can't wait to see it when you are done making your improvements. :)
---
CONNECTION PERFECTION Taking Care of Family
Maureen Culp
Harbor Country, Sawyer, Michigan
I was the listing agent on an estate property in southwestern Michigan and I needed an agent in Racine, WI
Three elderly sisters, now spread across the Midwest, had grown up in the house. Losing their father and their family home in the same year was emotional for everyone. One of the sisters lived in Wisconsin and had been in a nursing facility after receiving chemotherapy. Shortly before closing, she was released and had a caretaker helping her. At 3:30 p.m. on the Wednesday before closing, I received a call that the Wisconsin sister's caretaker did not show up and she had no way to get to the bank to have documents notarized. These women, in their fragile emotional states, had become like family. I needed a notary, one caring enough to go to this woman's home. I called Beth Jaworski, CRS, in Milwaukee, Wisconsin, to see if she could help. Beth suggested I call Rose Bogosian, CRS, in Kenosha, Wisconsin. She said if Rose can't help, she will know who can. Rose was more than happy to help. She is a notary and went to my client's house late Wednesday night. She dropped off the package at UPS on Thursday and they were received in time for closing. My client told Rose she was nervous about getting such a large check delivered to her office and she would hand deliver it. Rose treated her like family, as I knew a CRS would. TRS Maureen Culp, CRS, RE/MAX Harbor Country, Sawyer, Michigan April 2022
---
Client Review @Gonnering Realty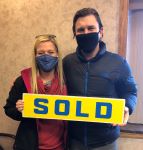 Rose and her team are the best in Racine/Kenosha. Professionalism at it's finest. I have worked with Gonnering Realty for the last 7+ years purchasing more than a dozen properties and their services as a brokerage/realtor and their property management services are top of the line. I've referred other investors to Gonnering Realty and their only complaint was that they'd wished that they had found Gonnering Realty sooner. Serious premium service across the board! Read the review Click link below: https://goo.gl/maps/968V6PtzUE2Fwcsv8
---
Client Review

I had a great experience working with Gonnering Realty specifically Ms. Rose Bogosian when selling my house this month.
My primary purpose was using Gonnering as a rental management service but Rose Bogosian provided me with options that I was not aware of and had not even considered. Living out of state I was extremely nervous about the process but Rose was responsive to my calls and emails. She kept me well informed on all actions and provided me with valuable advice.  I would not hesitate to use them again and would recommend Gonnering Realty to everyone.
Thank you Al. We are happy we could be of service to you and our action plan provided you the best options for your circumstance and you achieved your goal. Best wishes in your next chapter :) It was a pleasure working for you.    August 2021
---
Client Review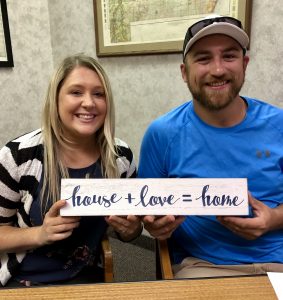 Jared Graham
Mount Pleasant, WI
We love Gonnering! We have used Rose 3 times now! We have bought 2 homes and sold one through her. Can't say enough good things about her. Always excellent communication throughout the entire process both purchasing and selling, she truly does make an extremely stressful life event so much easier! If you're at the point in your life where you need to buy or sell a home, look no further!
---
Client Review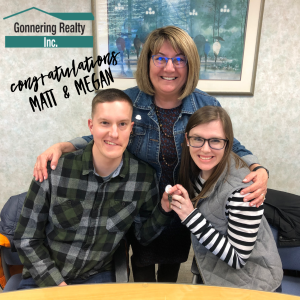 Matt Ferlindes
Kenosha, WI
Rose was an absolute pleasure to work with throughout our very first home buying experience. She helped us understand the process, guided us through the various stages, and supported us at closing! Helped us to find the best house for us in a challenging market!
---
Client Review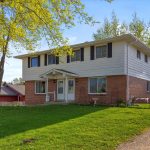 Sarah M.
Mount Pleasant, WI
As a first time investor, I couldn't have found a better realtor and property manager to work with! Rose definitely knows the local real estate and rental market inside and out, and her expertise and guidance helped me feel confident in my first purchase. She walked me through every step and shared her valuable knowledge along the way. The key to being a successful investor is having the right team in place, and I couldn't have asked for a better team in Gonnering Realty and Gonnering Property Management! Sarah M.
---
Client Review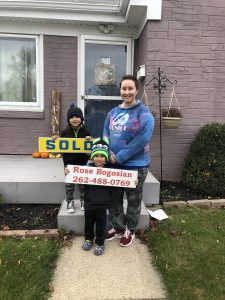 Rose was so helpful and made the home buying process so easy for me, especially being a first time home buyer! She was so friendly and helped us find the perfect home for our family! I will be recommending her to any friends or family looking to buy or sell their home! https://business.google.com/reviews/l/00593485826131070790